April 5, 2023 12:52 pm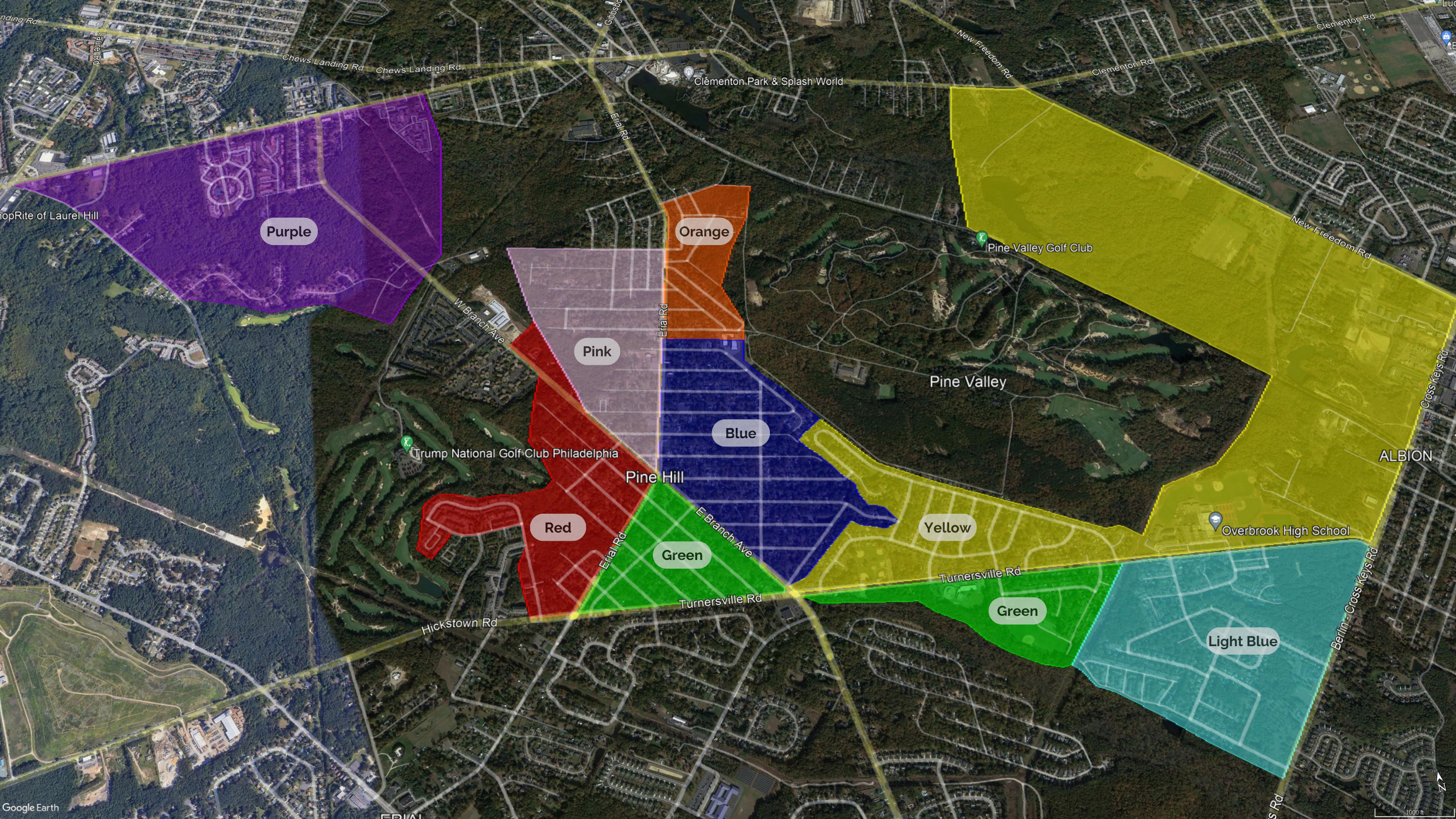 Residents,
Weather permitting; spring leaf collection will begin on Monday, April 17, 2023. Please refer to the Leaf Collection Map and the schedule below to find when you street is scheduled for leaf collection. The following agenda is approximate and will subject -without notice- to change for extenuating circumstances. However, the DPW will make every attempt to adhere to the schedule.
Some notes to keep in mind:
You must place your leaves on the curb by Monday morning of your scheduled week. We begin a section on Monday morning but do so on predetermined routes; we do not repeat streets. While we may not get to your house right away, to keep things simple, please have your leaves on the curb Monday morning. We will get them before the end of the week.
If you fail to have your leaves out and we miss you, we will not come back for them until the schedule is completed, which is late May.
Sometimes we finish a section quicker than expected. In that case, we may move on to next week's section before the week is over. Regardless, we will always follow the schedule and begin a section on its week.
Please remember that leaf collection is strictly for leaves, do not mix other items in with them.
There are typically less leaves for us to collect in the springtime which allows us to move quicker. Therefore, you will notice that a few sections share the same collection week on the schedule; this is intended. 
Spring Leaf Collection Schedule
Week 1: 4/17 - 4/21   GREEN(green) section of the Leaf Collection Map
Cranford Road (Off South Club), Crest Road, East Branch Avenue, East Woodburn Avenue, East Buttonwood Avenue, East Clearview Avenue, East Cloverdale Avenue, East Spring Street, Hickstown-Turnerville Road, North Drive, Pine Street, Penn Drive, South Club Road
Week 2: 4/24 - 4/28   RED(red) section of the Leaf Collection Map
Erial Road, Forrester Avenue, Grove Street, Lake Avenue, Little Mill, Oak Street, West Buttonwood Avenue, West Clearview Avenue, West Cloverdale Avenue, West Spring Street, West Woodburn Avenue and West Branch Avenue
Week 3: 5/1 - 5/5   BLUE(blue) section of the Leaf Collection Map
Daniels Avenue, East 13th Avenue, East 12th Avenue, East 11th Avenue, East 10th Avenue, East 9th Avenue, East 8th Avenue, East 7th Avenue, East 6th Avenue, East 5th Avenue, East 4th Avenue, Kayser Avenue, King George Road and Wright Avenue
Week 3: 5/1 - 5/5   ORANGE(orange) section of the Leaf Collection Map
Berkey Lane, East 1st Avenue, East 2nd Avenue, East 3rd Avenue, Greenwood Avenue, Hazel Lane, Highland Avenue, Ivy Avenue, Kirk Lane, Lakeview Avenue, Mt. Clement Avenue, Osborne Avenue, Sitley Avenue and Terrace Avenue
Week 3: 5/1 - 5/5   PINK(pink) section of the Leaf Collection Map
Chestnut Lane, Diamond Avenue, Evanson Avenue, Mt. Ararat Avenue, Poplar Avenue, Spruce Avenue, Walnut Lane, West 1st Avenue, West 2nd Avenue, West 3rd Avenue, West 4th Avenue, West 5th Avenue, West 6th Avenue, West 7th Avenue, West 8th Avenue and West 9th Avenue
Week 4: 5/8 - 5/12   LIGHT BLUE(light blue) section of the Leaf Collection Map
Adams Avenue, Andrews Court, Brace Road, Carter Lane, Ceder Drive, Cranford Road, Ford Lane, Franklin Avenue, Grand Avenue, Grandview Drive, Grant Lane, Hamilton Court, Hancock Lane, Jefferson Court, Lincoln Lane, Madison Avenue, Monroe Court, Ramblewood Drive, Short Drive, Tyler Lane, Washington Avenue, Weber Drive and Willow Drive
Week 4: 5/8 - 5/12   PURPLE(purple) section of the Leaf Collection Map
Beach Street, Carol Drive, Cross Road, Decou Road, Grasmur Turn, Guenther Avenue, High Trail, Little Mill Road, Mason Run, Montgomery Avenue, Mountain View Section, Ridge Run, Sheri Way, Signal Hill Road, Slalom Court, Tall Pines, Tomlinson Avenue, Wilson Road and Woodrow Road
Week 5: 5/15 - 5/19   YELLOW(yellow) section of the Leaf Collection Map
Atlantic Avenue, Bittle Avenue, Bramau Avenue, Bramau Court, Club Court, Congress Road, Country Club Road, Estates Court, Estates Road, Floyd Avenue, Hill Drive, Jackson Avenue, Kennedy Court, Mac Knight Drive, Melrose Drive, Mohawk Avenue, New Freedom Road, Park Avenue, Richards Avenue, Turnerville Road, Valley Court and Valley Drive, 12th Ave (Dead end),
Categorised in: Community Information
This post was written by Jeff Klehamer